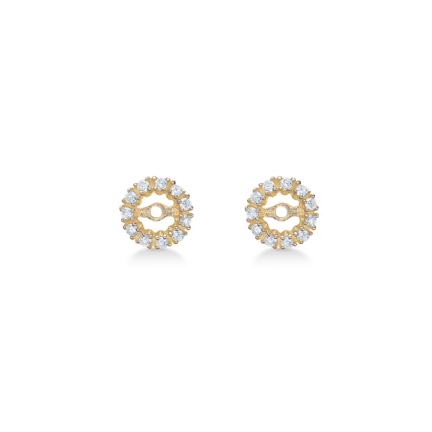 CROWN TIARA 14 ct. gold w. 0,22 ct.
€ 718,40
Item number: 1511920
CROWN TIARA add ons in 14 carat gold with 0,22 ct. diamonds W.SI.
The CROWN Tiara adds a beautiful diamond circle to your CROWN solitaire earring. CROWN Tiara with 0,22 ct. passer på CROWN Solitaire earringsne with 0,09 ct. and 0,18 ct.
CROWN Tiara fås også i 14 carat white gold.

CROWN TIARA er fra Mads Z Gold Label collection.
Size 7 mm.
Price includes VAT