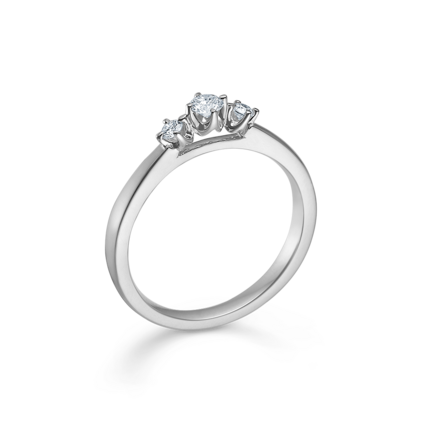 CROWN TRINITY 14 ct. white gold w. 0,17 ct.
€ 846,40
Item number: 1641717
CROWN TRINITY ring in 14 carat white gold 3 diamonds på i alt 0,17 ct.
TRINITY is an exclusive and beautiful variant of the CROWN ring with 3 beautiful diamonds: 2 pcs. of 0.04 ct and 1 pc. of 0.09 ct. W.SI.
Also available in14 carat white gold.
CROWN TRINITY ring is from Mads Z Gold Label collection.