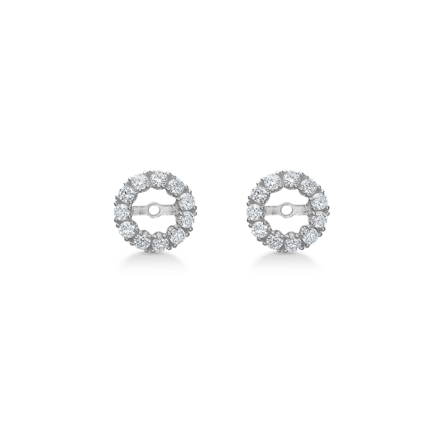 CROWN TIARA 14 ct. white gold w. 0,55 ct.
€ 1.478,40
Item number: 1611940
CROWN TIARAR add ons in 14 carat white gold with 0,55 ct. diamonds W.SI.
The CROWN Tiara adds a beautiful diamond circle to your CROWN solitaire earring.
CROWN Tiara with 0,55 ct. passer på CROWN Solitaire earringsne with 0,30 ct. and 0,40 ct and 0,50 ct. diamonds.
CROWN Tiara fås også i 14 karat rødguld.

CROWN TIARA er fra Mads Z Gold Label collection.
Size 9 mm.
Price includes VAT