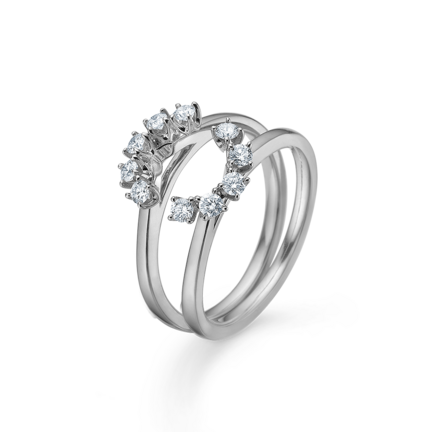 CROWN TIARA 14 ct. white gold w. 0,40 ct.
€ 1.806,40
Item number: 1641940
CROWN TIARA rings in 14 carat white gold with 0,40 carat diamonds.W.SI.
With Crown Tiara you can add a beautiful diamond circle to your Crown Solitaire ring - or you can wear the ring alone.
Crown Tiara m. 0.40 ct. diamonds fit with Crown solitaire m. 0.24 ct. or 0.34 ct. brilliant.
The ring is also available in 14 carat yellow gold.

CROWN TIARA ring is from Mads Z Gold Label collection.